Sudan's Omar al-Bashir: wanted, but not detained
Comments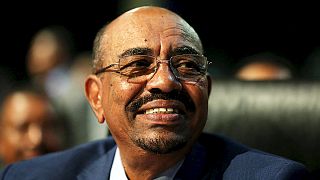 Sudan's President Omar al-Bashir has left Johannesburg, despite a South African court ordering him to stay in the country until a judge could hear an application for his arrest.
Bashir had been in South Africa for an African Union Summit.
He is wanted by the International Criminal Court on charges of war crimes and crimes against humanity over atrocities during the Darfur conflict.
However, South African President Jacob Zuma had given immunity to leaders and delegates attending the summit.
State minister Yasser Youssef confirmed Bashir's departure, saying the president's plane was due to touch down in the Sudanese capital Khartoum on Monday afternoon (June 15).