Saddam deputy Tariq Aziz buried in Jordan
Comments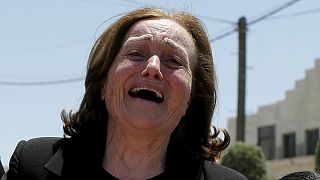 Former Iraqi Foreign Minister Tariq Aziz has been laid to rest in Jordan.
The 79-year-old died in hospital in southern Iraq on June 5th.
Relatives mourned as his coffin was lowed into the ground in Madaba, about 30 kilometres from the capital Amman.
The fluent English speaker played a prominent diplomatic role in the run-up to the 1991 Gulf War and during disputes with the United Nations over weapons inspections which followed.
His association with former president Saddam Hussein dated back to the 1950s, when the two men sought to oust the British-backed monarchy from Iraq.