European monarchs arrive for Swedish royal wedding
Comments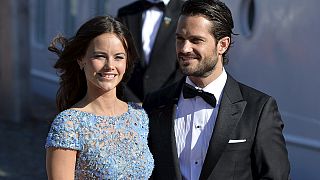 A royal wedding takes place in Sweden this weekend, as Prince Carl Philip marries former reality TV star Sofia Hellqvist.
Ahead of Saturday's ceremony, guests were invited to a pre-wedding cruise and dinner in Stockholm on Friday evening.
VIPs from all over Europe including the UK's Prince Edward and Sophie will attend the celebrations at the Royal Palace.