Spain approves citizenship path for expelled Jews
Comments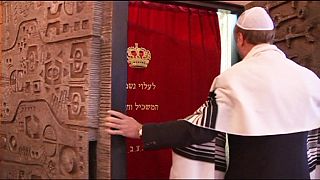 Spain's parliament has approved a law allowing Sephardic Jews to apply for Spanish citizenship.
The vote will permit applications from descendants of Jews forced to flee the country after a religious crackdown more than 500 years ago.
The law could mean as many as 3.5 million people would have permission settle in Spain without giving up their current nationalities.
Around 300,000 Jews lived in Spain before 1492 when they were forced into exile or to convert to Christianity.
The application window will last three years and begins in October.