Netherlands pull out of hosting 2019 European Games
Comments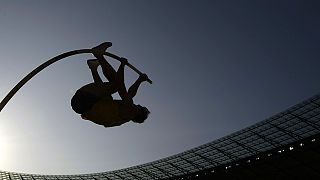 The Netherlands have decided to pull out from hosting the 2019 edition of the European Games two days before the inaugural competition starts in Baku, Azerbaijan.
The Dutch were confirmed as hosts of the next Games less than a month ago but its national Olympic committee have since announced that they had been unable to gain the necessary support from the government and from the cities of Rotterdam, Eindhoven and Utrecht.
Dutch Sports Minister Edith Schippers said the decision stemmed from the lack of financial security and a lack of interest from some international sports federations who have questioned the need for yet another event in an already crowded sporting calendar.
"The sum requested of 57.5 million euros for the 2019 European Games is, in this time of scarcity, a burden on the resources that the authorities have at their disposal," she told Reuters.
"In major sports such as athletics, equestrian sports and swimming, it is still unclear if the European Games will have enough top sporting substance, bearing in mind the relevant international federations' sporting calendars."
Although the Baku European Games may not see top athletes in swimming and athletics, two of the largest Olympic sport federations, it will however benefit from having a dozen sports offering direct qualification for the Rio 2016 Olympics.
An European Games in 2019 offers no such incentives.
The timing of the announcement could not have been worse for the European Olympic Committees which will now once again have to search for a host ready to take on the expense of hosting a large scale multi-sport event.
"This news is disappointing, but we would like to thank the Dutch for their interest," said EOC President Patrick Hickey in a statement.
"I have no doubt that that we will be able to present a strong host for the 209 European Games, but right now our focus remains on ensuring this inaugural edition is the best possible launch pad for Europe's first continental Games."
It is rumoured that there are five cities interested in hosting the European Games in 2019 but the EOC confirmed that discussions would take place behind closed doors.