Egypt: at least 4 wounded in Luxor suicide bombing
Comments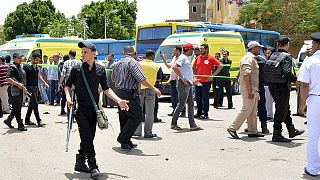 Witnesses and security sources say at least four people have been injured in a suicide bombing in a car park next to the Kamak Temple in Luxor, southern Egypt.
Three alleged assailants are said to have been killed, although no group claimed immediate responsibility for the attack.
It's the latest in a string of assaults on Egypt's popular visitor sites. The country's Interior Ministry says no tourists were injured.