Absent from G7, Putin says Russia 'no threat' to West
Comments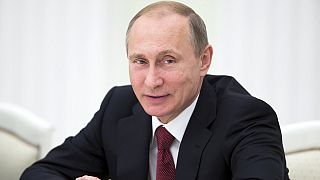 Vladimir Putin said in an interview with Italian newspaper Corriere della Sera published on Saturday that Russia was no threat to NATO.
The Western alliance has been boosting its military presence in eastern European states because of Russia's involvement in Ukraine and has pledged to counter what it calls Moscow's "hybrid warfare".
"I think that only an insane person and only in a dream can imagine that Russia would suddenly attack NATO. I think some countries are simply taking advantage of people's fears with regard to Russia," Putin told the Italian paper, ahead of a visit to Italy.
"Everything we do, we do in response to the threats that we are faced with. And we do it to a very limited extent, but big enough to ensure Russia's security."
The interview also came just ahead of the G7 summit in Germany, which begins on Sunday. Russia is usually the group's eighth member but was ousted after Moscow's annexation of Ukraine.
Putin also said in Saturday's interview that Moscow supported the Minsk peace accords for Ukraine, blaming Kyiv for stalling peace efforts.