France can take man off life support following court decision
Comments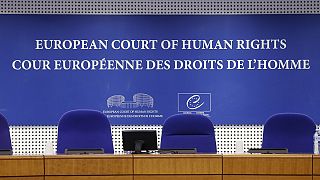 France can take a man in a vegetative state off life support after a ruling by the European Court of Human Rights in Strasbourg.
In a legal battle that has split his family apart, thirty-eight-year-old Vincent Lambert's parents had launched an appeal, against the wishes of his wife.
But the decision upholds a ruling by France's highest legal body to
permit doctors to take him off life support, also known as passive euthanasia.
Mr. Lambert's wife, Rachel said it was "no relief and no joy". She added that "one of Vincent's half sisters would like his wishes to be respected."
The ruling by the European Court of Human Rights cannot be appealed.
The case has sparked fierce debate in France where euthanasia is illegal, but doctors are allowed to withdraw medical care.
The decision to stop intravenously feeding Vincent Lambert has dragged on since he fell in to a coma following a car accident in 2008.