HSBC to pay 38 million euros to settle Swiss money-laundering probe
Comments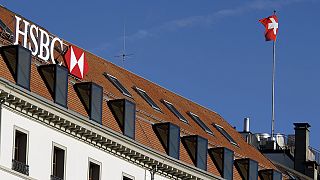 HSBC has agreed to pay Geneva authorities some 38 million euros to settle a money laundering investigation at its Swiss private bank, Geneva's attorney general said on Thursday, June 4.
It's the largest sum Geneva prosecutors have ever seized.
The settlement comes after leaked files published earlier in 2015 sparked allegations that the bank enabled clients to conceal millions of euros of assets from tax authorities.
"This case demonstrates the weakness of Swiss law when it comes to preventing dirty money from entering the financial circuit," said Geneva's attorney-general, Olivier Jornot.
"When the law barely punishes a financial intermediary that accepts funds of a dubious origin, well, we have a problem," he told a news conference.
The settlement ends one of a number of probes facing Europe's biggest bank.
HSBC's Swiss arm still faces similar investigations by US and French authorities, among others.
HSBC has apologised to clients and investors over the previous failings of its Swiss business and said the operation had since been overhauled.