US Secretary of State travels home following bicycle accident
Comments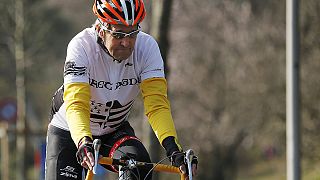 The US Secretary of State, John Kerry, is en route to Boston for further treatment following a bicycle accident in France over the weekend.
Kerry was transported in a medical helicopter to a hospital in Geneva after breaking his femur.
The Secretary of State has been forced to cancel planned visits to Madrid and Paris following his fall.