Scores killed in Nigeria market bomb blast
Comments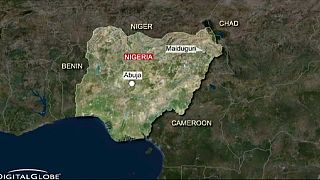 A bomb blast has hit a busy meat market in Nigeria's northeastern city of Maiduguri, killing as many as 50 people, according to eyewitnesses.
So far nobody has claimed responsibility for the attack, however, it comes after two bomb blasts over the weekend that killed at least 30 people which bore the hallmarks of Boko Haram.
The group appears to be returning to guerrilla tactics following successful offensives by troops from Chad, Niger and Nigeria.