Vizer resigns as SportAccord president
Comments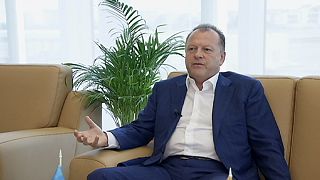 Marius Vizer has resigned as head of SportAccord in the wake of his recent outburst against the International Olympic Committee.
The 57-year-old argued last month that the IOC should hand federations more power and offer more transparency.
His speech sparked an immediate backlash among some Olympic sports leaders, with over 20 sports bodies cutting or suspending ties with SportAccord.
Vizer, who also accused the IOC of not wanting to work with him on proposals aimed at strengthening international sports, said he will remain chief of the International Judo Federation.