FIFA Almighty: 'bigger than the UN'
Comments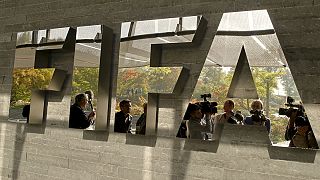 The headquarters of the almighty FIFA, football's world governing body, sit in splendour in Zurich, Switzerland.
It was founded by Denmark, France, the Netherlands, Spain, Sweden and Switzerland over 100 years ago.
England, the masterminds of the beautiful game, joined a year later in 1905. And the international football federation has been expanding ever since.
'Bigger than the UN'
Today boasting 209 member states, FIFA is an even larger organisation than the United Nations, which stands at 193.
FIFA rules the planet's most popular sport with an iron fist. It's estimated some 500 million people around the world have some sort of connection with football: from club managers, to players to fans and everyone else in between.
Respecting the rules
The organisation's main mission is to ensure the 'universality' of the game, that the rules are respected and to stem the rise of independent leagues and championships.
The World Cup
FIFA's flagship event is the World Cup. Held every four years, it is the largest source of revenue, to the tune of hundreds of millions of euros.
Its bank accounts boast around 1.4 billion euros, most of which comes from the sale of television rights and World Cup sponsors.
About 90 percent of FIFA's revenue comes from the sale of rights to broadcast the World Cup. In 2010, when the biggest competition on the planet was hosted by South Africa, FIFA lapped up an estimated 2.2 billion euros in television rights.
Where does the money go?
So, what does FIFA do with all of its money?
According to the footballing body's website, "almost 70 percent of FIFA's expenditure goes back into football development programmes and financing competitions."