US army anthrax blunder is bigger than first thought
Comments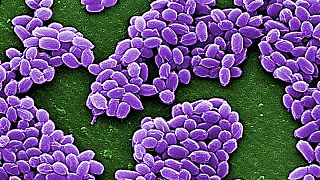 A US army blunder that has seen shipments of live anthrax accidentally sent to laboratories at home and abroad is even bigger than first thought.
A military facility in Utah, the Dugway Proving Ground, is believed to be the source of the shipments of what was thought to be inactive anthrax bacteria.
The Pentagon now says 11 states, two more than it first acknowledged, received "suspect samples," as did Australia and South Korea.
In all, a total of 24 laboratories received the "suspect samples", according to the Pentagon. It has ordered a review of procedures.
The US Centers for Disease Control and Prevention has already begun an investigation.
Anthrax must be handled with extreme care. When airborne, it can cause a deadly illness called inhalation anthrax. That occurred in 2001, when anthrax sent through the US post to government and media targets killed five people.
"There is no known risk to the general public and an extremely low risk to lab workers," the Pentagon said in a statement.
But 22 people at a US air base in South Korea have been given precautionary medical treatment. Four US civilians are also taking preventative medication.