Tony Blair to step down as Middle East representative
Comments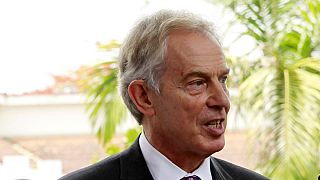 Tony Blair, a former British prime minister, is to step down as a Quartet representative in the Middle East, the organisation has announced.
It comes after eight years of struggling to broker peace between the Israelis and Palestinians.
Blair is expected to continue in an informal capacity to push for a two-state solution to the conflict between Israel and the Palestinian Territories.