Wolf volcano erupts on the Galapagos Islands
Comments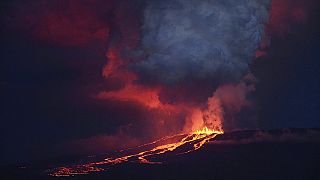 A volcano has erupted on the Galapagos Islands.
The Wolf volcano on Isabela Island erupted for the first time in over three decades.
Volcanologists claim the eruption poses no risk to people living on the islands.
However fears have been expressed for the unique ecosystem that inspired Charles Darwin's theory of evolution.