Roberto Di Matteo resigns as manager of Schalke
Comments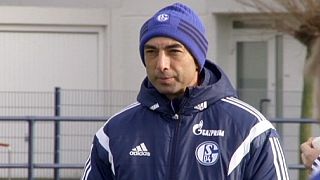 Manager Roberto Di Matteo has walked away from German side Schalke.
The man who brought the Champions League Trophy Chelsea when he was in charge there has resigned from the Bundesliga outfit after seven and a half months in charge.
Defeat by strugglers Hamburg on Saturday left Schalke with two wins from 10 games to miss out on a Champions League place.
He had two years left on his contract but resigned because of a difference of opinion over plans for next season.
Thomas Schaff is another casualty from the Bundesliga. The Eintracht Frankfurt manager has gone after a year at the helm.