Fencing: Boscarelli claims maiden individual gold in Rio
Comments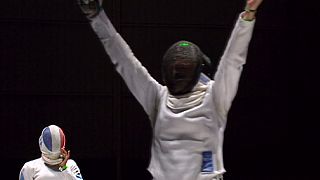 Italy's Francesca Boscarelli warmed up nicely ahead of next month's European fencing championships by winning the women's epee at the Fencing Grand Prix in Rio de Janeiro.
After dispatching China's Sun Yiwen in the last four, the 32-year-old met France's Coraline Vitalis in the final.
Boscarelli was not to be stopped from claiming her first senior individual title and comfortably won through 15-9 to celebrate her maiden gold at this level.