Ethiopia counting votes after parliamentary election
Comments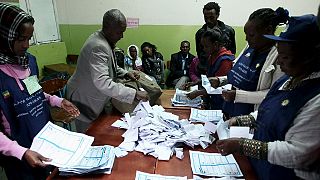 Ethiopia has started counting the votes after Sunday's elections.
Provisional results should emerge within a few days and the final result is expected to be announced in June.
The country's ruling party, the Ethiopian People's Revolutionary Democratic Front (EPRDF) is widely expected to win a landslide victory. It has overseen the nation's transformation after a devastating famine to one that attracts foreign investors.
The EPRDF boasts about delivering strength to one of Africa's fastest-growing economies.