Paris pickpocket protest forces closure of Eiffel Tower
Comments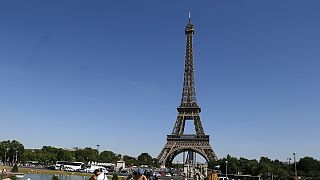 The Eiffel Tower in Paris has been forced to close because of a worker walkout over crime around the famous landmark.
Those protesting say there has been a rise in aggressive pickpockets around the Paris landmark – and they want action.
"It's a growing problem. There have always been pickpockets at the Eiffel Tower, but now we are facing an organised group. That is why we walked out, unfortunately, so we could ask for a permanent police presence here," said Denis Vavassori, a CGT union representative.
Friday's action came a day after authorities said crime against tourists had dropped in the capital because of reinforced policing and video surveillance.
"I have not felt unsafe so far. We've been here two days and I haven't felt unsafe. We did keep close track of our possessions," said one American tourist in Paris.
The Eiffel Tower was closed for several hours, re-opening later on Friday. The company that manages the landmark says it is working with police to reach a solution.