Families angered by court decision in 2005 teen riot deaths
Comments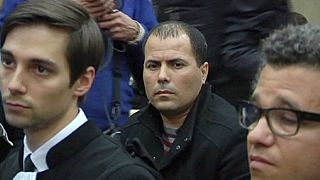 A French court has cleared two police officers accused of contributing to the deaths of two teenagers in a Paris suburb almost ten years ago, a case which sparked major riots.
In 2005, 15-year-old Bouna Traore and 17-year-old Zyed Benna chased by police entered a power substation in Clichy-sous-Bois to hide and were electrocuted.
The judge ruled that the officers were not responsible for their deaths due to inaction, a decision which caused outrage among the families of the victims after the almost ten year wait. The brother of Zyed, Adel Benna said:
"I'm sickened, I'm disappointed, I'm disgusted, I'm everything you can imagine. The police are untouchable, not just in this case but they're never convicted."
Had they been convicted the police officers faced up to five years in jail, the defence lawyer Daniel Merchat said that the case which has been running for nine years had also been harrowing for his clients, adding, "today this long journey of suffering has ended and so it's finished for them and they are relieved."
A lawyer for the families said they would appeal the decision in the hope of winning civil damages.
With the release of the verdict came calls for protests across the country, a representative for the families called for calm.