Farage quits as Ukip leader after failing to enter Westminster
Comments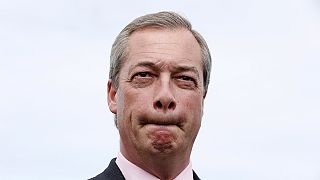 To cries from the audience of "Bye Nigel" the Ukip leader Nigel Farage failed in his bid to become an MP, but the wrecking ball he launched into British politics had already done its work.
Ukip took 13% of the vote, and more than 3.8 million votes to become Britain's third biggest party.
"We've got a party in Britain who got 50% of the vote in one of the regions, and nearly 100% of the seats. And we've got another party that scored nearly as many votes, four million, as won us the European elections last year, that has finished up with one seat in parliament. The time has come for real, genuine, radical political reform and it's UKIP that'll be the party that leads it. On a professional level, I express today a degree of disappointment. On a personal level, I feel an enormous weight has been lifted from my shoulders and I've never felt happier," he said on conceding defeat.
Farage resigned as party leader, but says he may stand again in September. The party's only MP will be the Tory defector Douglas Carswell, as Ukip's other Tory turncoat MP Mark Reckless was defeated by a Conservative candidate and quit the scene to a barrage of social media abuse.