The Good Wife given a Holywood star
Comments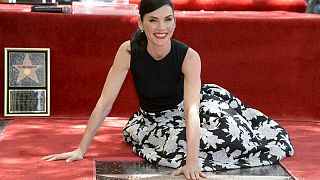 Actress Julianna Margulies, star of the hit TV series The Good Wife, has been given a coveted star on the Holywood Walk of Fame.
The actress adds the award to the three Emmys she has already won.
The Good Wife, in which Margulies stars alongside Michael J Fox, is now in its 6th season.
The actress was also one of the original cast of NBC medical drama ER, in which she played the nurse Carol Hathaway.