Blues legend B.B. King in hospice
Comments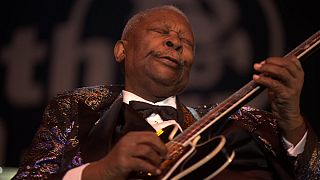 Legendary blues guitarist B.B. King is in hospice care in Las Vegas less than a month after being taken to hospital with diabetes related issues.
The 89 year-old artist posted a message on his official Facebook page thanking fans for their well wishes and prayers.
The Mississippi-born singer is known as King of the Blues and is considered one of the greatest guitarists of all time and is cited as an influence by many artists, including Eric Clapton.