Manufacturing figures for the UK fall ahead of election
Comments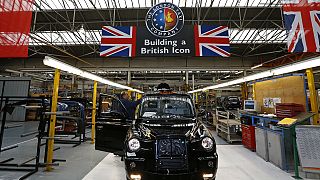 Britain's economic growth, at the heart of political campaigning for next weeks poll, has slowed in the manufacturing sector. That's according to figures from financial data company Markit.
Its monthly Purchasing Managers' Index (PMI) for manufacturing fell to 51.9 from 54 in March.
The data comes on the back of figures released on Tuesday which showed the UK's economic growth rate halved to 0.3 percent in the first quarter.
"Yes it was disappointing. 0.3 percent estimated for the first quarter, PMI's are down. What can we put that down to? Well, the strong pound certainly. Europe's not really fully recovering yet. Maybe a bit or a caution on the part of consumers and businesses ahead of the election. I think that does – there is a feedback loop there," said Jan Randolph of IHS Global Insight.
The fall in the PMI index was the biggest since February 2013 and well below what many economists had forecast, though a figure above 50 still shows expansion.
A third set of figures suggested the country's upturn has been fuelled by consumption. Consumer borrowing surged by around 1.5 billion euros.
The data from the Bank of England showed the biggest rise was in unsecured loans, like overdrafts.
Analysts put one of the reasons for the increase down to record low borrowing rates. Despite concerns of a rise in debt the Insolvency Service reported the lowest number of personal insolvencies since 2005.
Follow election night live from 22.00
CET

on May 7 on euronews.com