Volvo Ocean Race: Dongfeng hold slim lead
Comments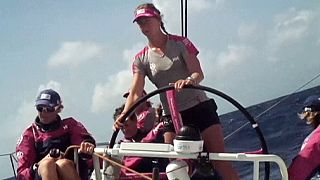 The Volvo Ocean race fleet crossed the equator for the fourth and final time on Tuesday.
Teams still have a long way to go before the race reaches its climax in the final week of June in Sweden, having set out on the 38,739-nautical mile marathon back in Alicante on October 11.
Dongfeng Race Team had a narrow lead ahead of overall leaders Abu Dhabi Ocean Racing. Team Brunel and MAPFRE are currently sitting third and fourth respectively.
The boats are expected to reach Newport around May 7.