France probes claims of child sex abuse by its troops in Central African Republic
Comments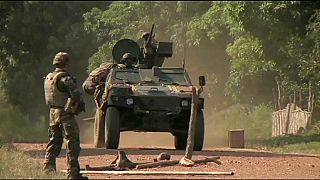 French authorities are investigating allegations of the sexual abuse of children by the country's troops in the Central African Republic.
It comes after a United Nations aid worker was suspended for passing a confidential internal report to the French because of the UN's alleged failure to take action.
The UN has confirmed that for the past year it has been investigating serious accusations of sexual exploitation and abuse of children by French soldiers.
According to the British paper The Guardian, the UN report said the alleged abuse happened between December 2013 and June 2014 at a centre for displaced people at Bangui airport.
The French troops are said to have been working alongside the UN peacekeeping mission.
France intervened in its former colony over two years ago to stop violence between Christian militias and largely Muslim Seleka rebels.