'I'm going travelling in Nepal - I'm not being reckless, but I don't want to spread panic'
Comments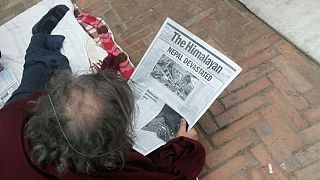 The devastating earthquake which struck Nepal on 25 April and caused the death of several thousand people happened at the height of tourist season when many foreign mountain climbers and trekkers are visiting the country.
Kateryna Khinkulova spoke to one of them: Yevgeniy Ikhelzon is a Ukrainian blogger and tour guide who has travelled extensively all over Asia. He is currently in Nepal's capital Katmandu.
"I spent Monday night inside. I am an optimist and hoped that aftershocks won't strike again. And I wasn't the only one – much more people spent last night inside. However, many people are still sleeping in the open air. It is not too cold here now, about 15 C at night.
"There is no electricity but at my hotel there is a generator so I can charge my mobile phone. There is light and water. The mobile signal is varied depending which part of the city you are in. It is pretty good around the airport.
The death toll from Nepal's devastating earthquake could reach 10,000, the prime minister said.
http://eurone.ws/MdcwY

Image credit: Yevgeniy Ikhelzon

Posted by euronews on Tuesday, 28 April 2015
"There is no shortage of food. On Tuesday many restaurants and cafes re-opened. There is a choice of food. I could pick between having an omlette, dumplings or a sandwich. At my hotel the restaurant makes dal bhat (a traditional Indian and Nepalese meal consisting of rice and lentils) with chicken costs $2,5. It's cheap enough for local people as well as visitors to afford.
"I would stress that there is no shortage of food in Katmandu itself. Previously shops and restaurants were closed because owners feared aftershocks. Now everything is re-opening and new supplies are being brought in.
"Water is in good supply where they have managed to pump plenty of it out of wells. As soon as electricity is restored, there won't be a problem at all. Right now there are water trucks circulating around the city, delivering water.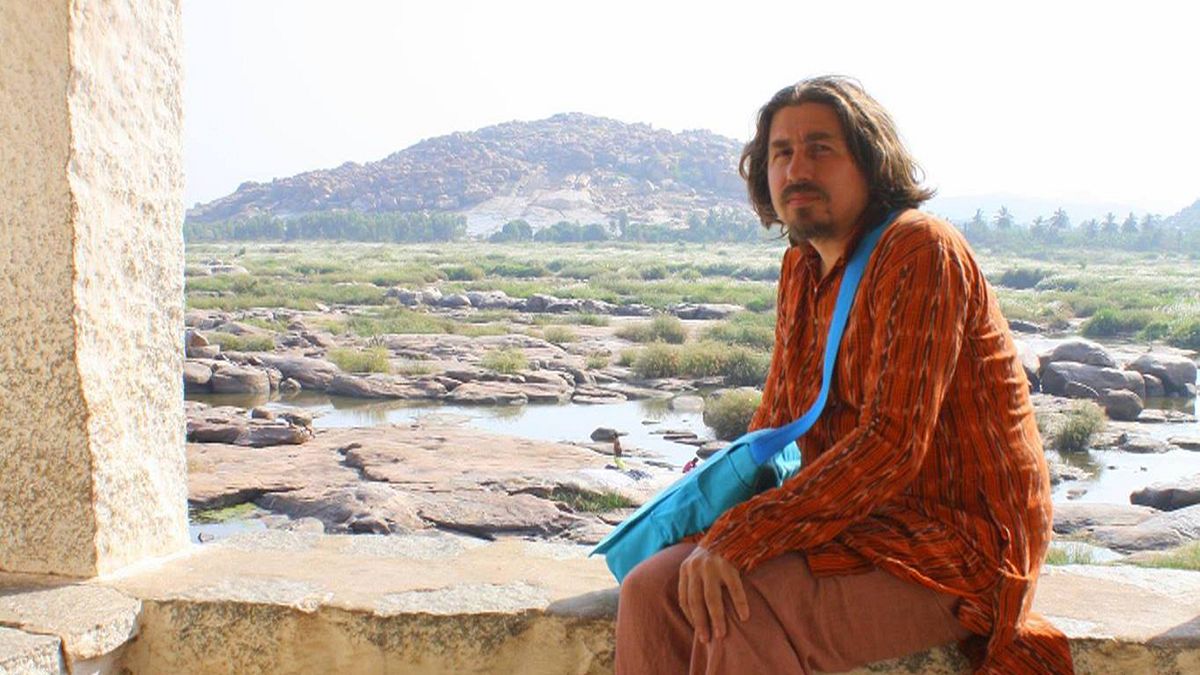 "I have seen many foreign aid workers in the streets. There are also police patrols which are watching out for looting since so many businesses are closed. I would definitely say Nepalese authorities had a scheme in place to deal with this kind of disaster. There is a certain sense of planning and organisation, I would not describe the situation in Katmandu as chaos.
"The main change compared to yesterday is that the airport has re-opened and there are flights arriving and taking off. I am currently waiting for a group of tourists from Ukraine to arrive and we will go off into the mountains. I am not being reckless, trust me. Had there been a realistic threat to people's lives – we would have cancelled it. It is also important not to spread panic.
"Yes, there is much destruction in Katmandu but many buildings have not been affected. Outside of the capital the situation is worse.
"Also many peple don't know what's happened to their loved ones, they can't get in touch. It is worrying for them. But in many ways life is returning to normal.
"Several newspapers were published yesterday and even more today. The Nepalese are fond of the printed press. The most popular English language ones are "The Himalayan" and "Kathmandu Post". I think they are very professional and stay calm, informing the public but not spreading panic which is very important in a situation like this.
"There are foreigners who are concerned and are waiting to see what happens. I have seen a group of about 50, who made a camp at the airport: they don't want to leave yet are worried about aftershocks.
"Foreigners exchange information – some have been to their embassies, some are reading stuff online. I have been takling to the French, German, Chinese, Indians, South Africans.
"I have been travelling in Nepal since 1996 and have been doing the route I am about to do now for the past 5 years. Nepal is a unique country for mountain climbers and trekkers. Most of the 8,000 metre mountains are here. It is also a unique country to see untouched wild nature in – crocodiles, leopards.
"Katmandu is an amazing city, in my personal opinion perhaps the most intersting in Asia. It is a huge shame so many historical building have suffered in this earthquake.
"Nepalese are exceptionally friendly and warm. Nepal has its own unparalleled culture and system of religious beliefs which are fascinating and eye-opening."