Turkish Cypriots to elect new leader with peace talks in view
Comments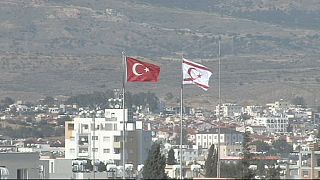 Turkish Cypriots are heading to the polls on Sunday to elect a new leader in a tight run-off between the outgoing conservative leader and a left-wing candidate who is promising to revive stalled peace talks on the divided island.
Voters have to decide between Dervis Eroglu who won 28% of the first round vote or the independent candidate Mustafa Akinci who came in second with 26%. Though its not sure how far the 40% abstention rate could impact the second round vote.
Cyprus was split during a Turkish invasion in 1974. The division of the island is a source of tension between Greece and Turkey and reunification talks have proved fruitless over many years.
Though the UN hopes to re-open talks next month.