Nazarbayev takes unbeatable lead in Kazakhstan's predictable presidential poll
Comments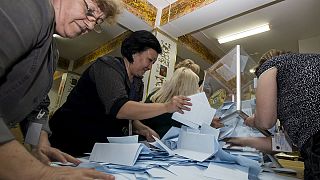 There winner of Kazakhstan's presidential election has been announced as that of incumbant Nursultan Nazarbayev who on Sunday night had an unassailable lead with over 97 percent of the vote.
Voter turnout over 95% as Kazakhstan leader headed for re-election http://t.co/EWfrOhHiUKpic.twitter.com/nT0iLhTTcz

— RT (@RT_com) April 26, 2015
Although official results aren't due until later on Monday ( April 27) the outcome is in no doubt.
Nazarbayev had stood virtually unchallenged in a country where rights groups say dissent is systematically stifled.
The other two candidates vying for the nation's highest post were Turgun Syzdykov, of the Communist People's Party of Kazakhstan, and independent candidate Abelgazy Kussainov.
Irritated by lack of options on the ballot, one person in Kazakhstan has voted for Keanu Reeves in todays election pic.twitter.com/fXg1AK1sBx

— Shaun Walker (@shaunwalker7) April 26, 2015
While the country is seen as being stable in a region that has been troubled by ethnic violence, Kazakhstan has been criticised by the West and human rights bodies for crackdowns on dissent- No election held there has yet been given a clean bill of health by monitors.
five more years
The result means that 74-year-old Nazarbayev will be returned as president for another five years, extending his already 26- year-long grip on power
Elections had been due in 2016, but Nazarbayev, called them a year early in what some see as a move intended to halt speculation of any possible successor.
Kazakhstan's fifth presidential election on Sunday set a record for turnout at 95.11 percent.