Low election turnout as Togo's president seeks third term in power
Comments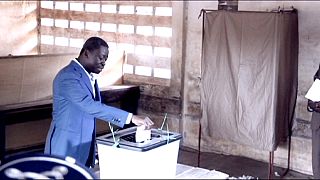 There has been a low turnout in Togo's presidential election, as incumbent Faure Gnassingbe seeks a third term in power.
Gnassingbe has been president since 2005 when he succeeded his father, who died after 38 years in charge of the West African nation.
Officials say turnout was between 53 and 55 percent, the lowest of any poll in the past decade.
The election has been largely peaceful and there have been no signs of the tension that led to violence in 2005, when hundreds died.
Gnassingbe has gone up against a divided opposition of four challengers, headed by official opposition leader Jean-Pierre Fabre, who came second in 2010.