Calbuco volcano's surprise eruption alarms Chileans
Comments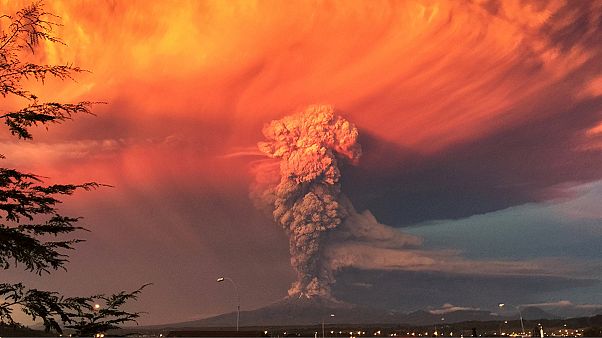 A huge cloud of ash spewed from Chile's Calbuco volcano on Wednesday (April 22) as it erupted for the first time in 40 years.
Emergency services declared a red alert and thousands of people evacuated the immediate area as a precaution.
Calbuco is near the cities of Puerto Varas and Puerto Montt … around 1,000 kilometers south of Chile's capital Santiago.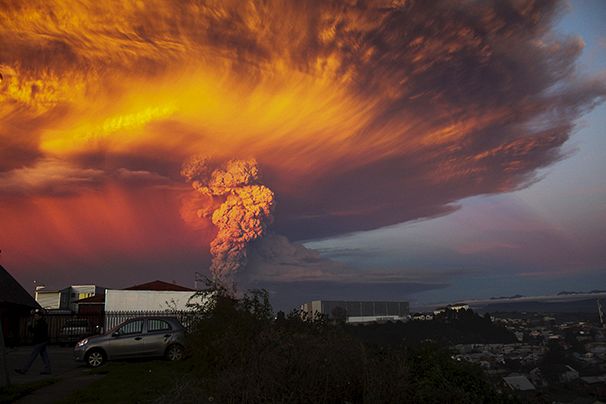 Petrol stations in the region were swamped with motorists waiting in line to fill up their tanks.
People are stocking up on food, water and cash.
Calbuco volcano spews giant tower of ash in Chile pic.twitter.com/zQZJcM6fMT

— Grasswire (@grasswire) April 23, 2015
"At the beginning, it was small and later, the cloud grew and later there was a huge cloud above and true terror starts," said one resident. "It's the first time I had lived through this."
"There was a lot of panic, lots of chaos, traffic jams, people going to supermarkets, everyone looking for water, trying to take out money from the ATMs," said another local.
Winds were pushing the column of ash toward Argentina.
Chile is on the Pacific "Rim of Fire" and has the second largest group of volcanoes in the world after Indonesia … including around five hundred that are potentially active.
Volcano Calbuco in southern Chile erupted for the first time in more than five decades on Wednesday, sending a thick plume of ash and smoke several kilometers into the sky. Read more: http://eurone.ws/LZWcy

Posted by euronews on Thursday, 23 April 2015