Nationalist groups claims responsibility for Ukraine killings
Comments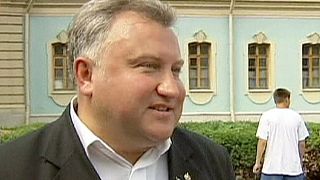 A Ukrainian nationalist group has claimed responsibility for the murders of two public figures in Kiev earlier this week.
Journalist Oles Buzyna was gunned down by masked gunmen outside his home on Thursday.
Former MP Oleg Kalashnikov was shot and killed in his apartment block on Wednesday evening.
The Ukranian Insurgent Army – named after a group of partisans who fought against the Russian army in World War II – said in an email that it was behind both killings, as well as the deaths of several other politicians which had initially been ruled suicides.
All of the alleged victims had ties to the country's former pro-Russian President Victor Yanukovych.
The email also warned anyone guilty of what it called "anti-Ukrainian" activity to leave the country by Monday.
Journalist Sergey Sukhobok was also killed in Kiev this week and police say they have arrested two suspects.