Rebel Serb leader on war crimes charges released on medical grounds
Comments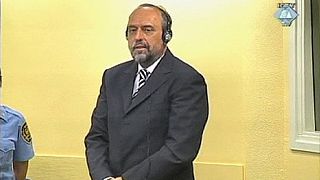 Rebel Serb leader Goran Hadzic has arrived in Belgrade after being granted temporary release on medical grounds by the International Criminal Tribunal for the former Yugoslavia in the Hague.
Hadzic, the former president of the so-called Republika Srpska, is charged with crimes against humanity during the war in Croatia in the early nineties.
He has been diagnosed with brain cancer.
Hadzic was captured in 2011 and extradited to the Hague. Over 160 military and political leaders from the Balkan war have been arrested.