Klopp to leave Borussia Dortmund
Comments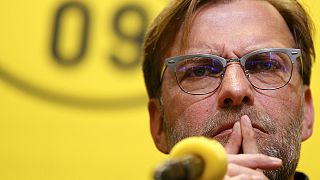 Borussia Dortmund manager Jurgen Klopp will leave the Bundesliga club in the summer after both parties agreed to terminate his contract.
The 47-year-old German, who has frequently been linked with Premier League clubs, including Arsenal, Manchester City and Manchester United before the appointment of Louis van Gaal, asked to be released from his contract, which had been due to run until 2018.
Klopp joined Dortmund in 2008, guiding them to two league titles and the Champions League final two years ago, but his players have struggled for form this season.
Sitting in 10th position, Dortmund find themselves 37 points behind league leaders Bayern Munich.