Paris City Hall votes in favour of bidding for 2024 Olympics
Comments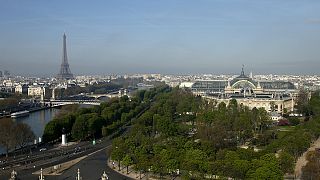 [UPDATE-1] Paris is ever closer to submitting a bid for the 2024 Summer Olympics after the City Hall of Paris gave its backing on Monday morning.
The bid, which is now likely to be formally declared by the French National Olympic Committee, has the full support of French President Francois Hollande and the Paris Mayor Anne Hidalgo.
"This is an historic vote which marks an important moment of our collective life," Hidalgo told reporters. "We are now committed to the Olympic adventure."
Hidalgo said that Paris hosting the Olympics would benefit the country's fledgling economy while making the northern suburbs of the Seine Saint-Denis region more accessible.
It is understood that the State, the French National Olympic Committee and the Paris region will form an association to finalise its bid, while the candidacy itself would be led by triple Olympic champion Tony Estanguet and World Rugby chief Bernard Lapasset.
"Sport has given Paris its shape, and it should keep doing so," said the assistant to the mayor of Paris for sport, Jean-Francois Martins.
He added the cost of bidding would be in the region of 60 million euros, partly crowd-funded.
The infrastructure budget for a Games in Paris has been estimated at three billion euros, with operational costs of a further three billion euros.
Boston, Rome and Hamburg have already announced their intention to bid, while cities from Hungary, Azerbaijan and South Africa are also expected to join the race for the 2024 Games.
Paris last hosted the Olympics in 1924 while its last three bid attempts in 1992, 2008 and 2012 ended in failure.
Bids for the 2024 Olympics must be submitted to the International Olympic Committee by September 15, with the host city decided at a congress in 2017.