Lufthansa doctors 'recommended continued treatment for Lubitz'
Comments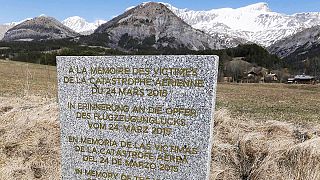 The German newspaper Bild says Lufthansa doctors had recommended that pilot Andreas Lubitz should be given psychological treatment, despite estimating him to be fit to fly.
The report doesn't say whether he did continue to receive treatment.
Lufthansa declined to comment.
Investigators believe Lubitz deliberately crashed a plane in the Alps.