An unusual movie tribute to Hungarian poetry
Comments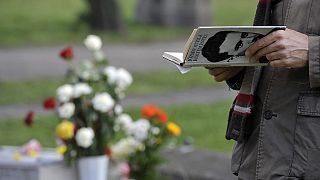 The famous scene with Al Pacino in Any Given Sunday was transformed into a rhyme. A poem which was presented by Judi Dench in English 37 years ago.
April 11th is National Poetry day in Hungary. It is the birthday of Attila József, one of the most famous Hungarian poets. To give you an idea about Hungarian poems here is a video, where the English actress Judi Dench pays tribute to the Hungarian uprising in 1956. She chose the poem by Miklós Radnóti, who was killed during World War II, because of his Jewish origins.
If you want to hear how it sounds in Hungarian, here is an unusual version of the poem. Some years ago a lot of videos were made using famous scenes taken from successful American films, such as, Pulp Fiction, Rambo, As Good As It Gets and Any Given Sunday. The enthusiastic speech by Al Pacino is the poem of Radnóti, which is about patriotism, how it feels to have a homeland and the history behind local landscapes.