Police catch jihadist recruiters, US jets bomb ISIL from carrier
Comments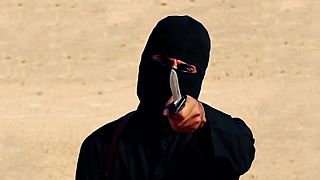 Spanish TVE reported on fighting jihadist recruitment cells, which is a high priority for security services throughout Europe. Spain has arrested 30 suspects this year, most recently in Catalonia.
Palestinians in Yarmouk refugee camp on the outskirts of Damascus were attacked by the group Islamic State (ISIL). Italian Swiss RSI reported on the illusions and reality of the soldiers.
France Deux reported on the coalition against Islamic State, including Iraqi Army forces training with Spanish and American instructors in Besmaya, who also count on air support from the US Navy supercarrier Carl Vinson.