PX chemical fire reignites at Zhangzhou plant
Comments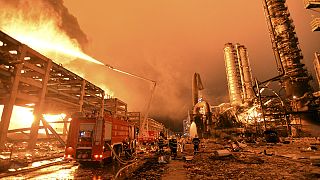 One of three containers that caught fire at a chemical plant in China's eastern city of Zhangzhou burst into flames again on Tuesday evening.
The fire broke out a day earlier due to a PX chemical leakage.
Residents in the surrounding neighbourhoods were evacuated to safety after the fire broke out.
Six people were hospitalised for minor injuries with thirteen others receiving medical attention.