Three skiers killed in avalanche in French Alps
Comments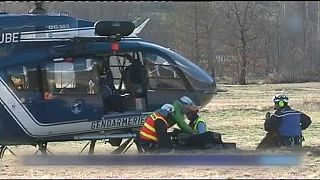 Three skiiers have been killed in an avalanche in the French Alps.
It happened in the Ecrins mountain range, more than 3,000 metres above sea level.
Local officials say the dead are two Austrians and an Italian.Another skier was taken to hospital in Grenoble in a critical condition.
They were part of a touring group and the others are understood to have made it to safety.
In a separate incident in the Alps, two other skiers have been found dead in the Devoluy mountain range.
The circumstances surrounding their deaths are unclear.
This is one of the worst seasons ever for skiing accidents in the French Alps, with 36 people reportedly killed.