Lufthansa under pressure over revelations about co-pilot's medical history
Comments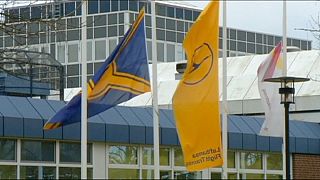 Pressure is mounting on Lufthansa, the parent company of Germanwings, over what it knew about the co-pilot before last week's plane crash in the French Alps.
The airline now says that Andreas Lubitz did tell his bosses at a Lufthansa training school about a period of severe depression.
This puts the airline and its Chief Executive, Carsten Spohr, in a difficult position; he told a media conference last week that the company knew of no reason why Lubitz might have deliberately crashed the plane.
He said they would look at improvements, but praised the airline's training programmes as among the best in the world.
Experts say the fact that Lufthansa bosses were aware that the 27-year-old suffered from depression during his training raises serious questions about the airline's screening and monitoring processes.