Sobirov strikes gold at Samsun Judo Grand Prix
Comments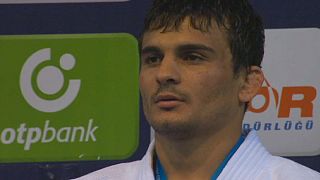 The opening day of the Samsun Judo Grand Prix saw five gold medals for the taking.
The heaviest weight on the day was the men's -66 kilo division.
After an early defeat last week in Tbilisi, Georgia, former World and World Masters champion Rishod Sobirov from Uzbekistan returned to the top of the podium beating Mongolian top seed Tumurkhuleg Davaadorj.
Sharafuddin Lutfillaev handed the Uzbekistan contingent its second gold on the opening day.
The World number 10 got the better of Azerbaijan's Orkhan Safarov to win the -60 kilo title.
It's Lutfilaev's second consecutive Grand Prix gold medal after winning in Tbilisi last weekend.
Argentina's Paula Pareto won the women's under 48 kilo crown.
The world number four and silver medallist of the last World Championships in Russia was up against Brazil's Nathalia Brigida.
Pareto's breakthrough came just after the minute mark courtesy of Lifting Pulling Hip Throw for a waza ari half point.
Kosovo's Distria Krasniqi highlighted her status as a rising star in the sport by winning the -52 kilo title.
In the showpiece fight the 19-year-old beat veteran Belgian Judoka Ilse Heylen, who had to settle for the runners up spot for a second straight week.
The last female final of the day opposed World bronze medallist Sanne Verhagen of the Netherlands against Germany's surprise package Viola Waechter.
Waechter's fairy tale run to the final ended in gold as she caught her opponent on the back foot with an o-soto-gari for a clear ippon.