Power outage hits Amsterdam and northern Holland area
Comments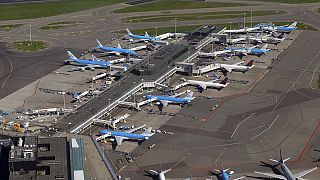 A major power disruption has hit Amsterdam and surrounding areas in northern Holland, according to Dutch electricity operator Tenne.
The electricity firm has put the cause of the outage down to an overload on its power lines.
Amsterdam's Schiphol airport, Europe's fourth largest, had a temporary outage before switching to its emergency supply. Power was eventually restored to the transport hub but as a precaution incoming flights were being diverted to regional airports and there will be delays to all outbound flights.
Large numbers of passenger trains were cancelled across the country and traffic lights in the region were also affected.
Hospitals were operating on backup power, NOS public television reported.
(Reuters)