Six movie actors have played 007. Can you guess how many times each of them have appeared?
- George Lazenby : 1
– Timothy Dalton : 2
– Pierce Brosnan : 4
– Daniel Craig (including Spectre) : 4
– Sean Connery : 6
– Roger Moore : 7

Who's who?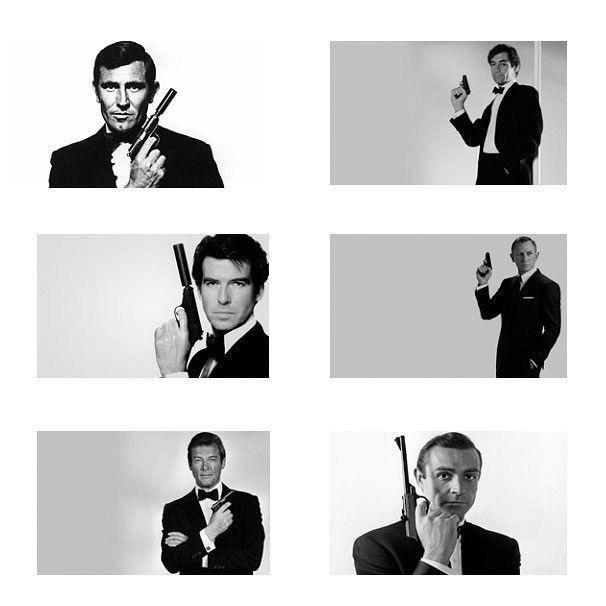 1) George Lazenby
2) Timothy Dalton
3) Pierce Brosnan
4) Daniel Craig
5) Roger Moore
6) Sean Connery
French actress Léa Seydoux will be the "James Bond girl" in Spectre. Including her, how many French women have played this role?
Answer : 9
The Australian actor George Lazenby is the only non-British to have played James Bond. True or false?
Answer : True
A James Bond movie is also a story of product placement. Which car brand appears the most?
Answer : Aston Martin. Besides, in Spectre, it will be an Aston Martin DB10
In 2000, Sam Mendes, Spectre's movie director, received the best director Oscar and a Golden Globe. For which movie?
Answer : American Beauty
Who created James Bond?
Answer : Ian Flemming, a British novelist and journalist
James Bond is a saga that has provided the most money in the cinema history. True or false?
Answer : True with 11.2 billion euros. Star Wars is second, with more 7 billion euros.