IOC commissioners begin inspections
Comments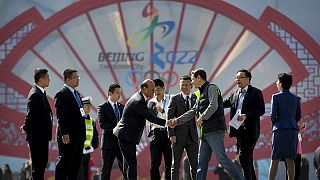 The International Olympic Committee's Evaluation commission visited the proposed venues and sites in Beijing on Tuesday.
Headed by Russian member Alexander Zhukov, the commission began their visit with the iconic National Stadium, which is the proposed venue for the Opening and Closing Ceremony for the 2022 Winter Olympics.
Members then went to the National Aquatics Centre, known as the Water Cube, which would host the curling, before visiting the Capital Indoor Stadium – where the short-track speed skating and the figure skating competition would be held.
The International Olympic Committee are due to select the host city on July 31 in Kuala Lumpur with Beijing seeking to become the first city to host both the summer and winter games.