UN Security Council to discuss Yemen crisis
Comments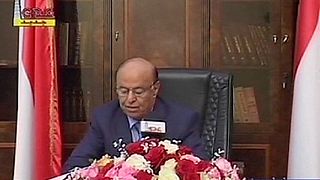 The UN Security Council will meet on Sunday to discuss the deadly turmoil in Yemen.
It comes after the country's president called for an "urgent intervention" by the Council.
On Saturday, Abed Rabbu Mansour Hadi accused Shi'ite Houthis – who control the capital Sanaa – of staging a coup against him.
Speaking from Aden, he also said that he would raise "Yemen's flag" in their northern stronghold.
Fighting is spreading across the country.
Almost 140 people were killed last week when two Shi'ite mosques were bombed in the capital. ISIL claimed responsibility for the attacks.
In a letter to the UN Security Council, Hadi called on the body "to rise up to its responsibilities" to protect Yemen.
The Council is negotiating a statement on Yemen that could be adopted during Sunday's meeting, according to diplomats.