Australia's Northern Territories battered by Cyclone Nathan
Comments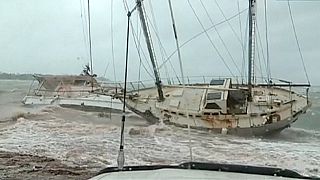 Australia's Northern Territories have been battered by Cyclone Nathan that's brought heavy rain, winds and gusts of more than one hundred and fifty five kilometers an hour.
Weather forecasters say Cyclone Nathan is expected to intensify to a category three system in open water on Monday (March 23) before weakening to a category one or two when it makes landfall again on Tuesday (March 24), reports say.
Latest track map for #CycloneNathan shows system intensifying during Monday morning. See http://t.co/I8CjosThGtpic.twitter.com/2b83QemLWf

—

BOM

NT (@BOM_NT) March 22, 2015
Some neighbourhoods lost power and others had structural damage to their homes.
"When the wind started it was making this huge roaring noise and my furniture on the veranda started flying around everywhere and I looked out the window and there's my daughter's house next door with the roof folding itself in two," said Roger Gellett.
One week after Cyclone Pam tore through neighbouring Vanuatu, delivery of aid supplies to the group of islands is gaining speed.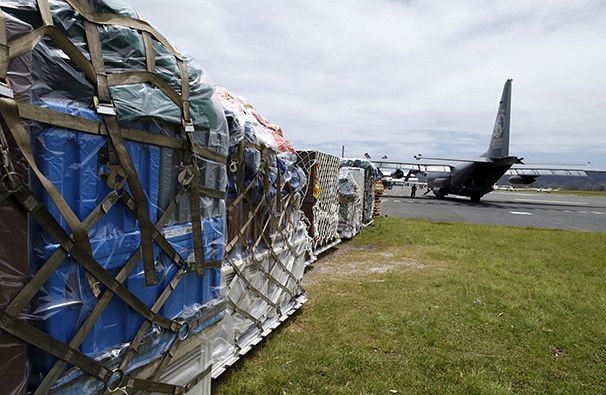 The Vanuatu government has started distributing bulk shipments of food and shelter donated by aid agencies and countries.
They have been struggling to reach isolated islands where airstrips and ports have been extensively damaged.
Seventeen people were killed in the monster storm and thousands have nowhere to live.
France, Australia and New Zealand are sending ships and helicopters to support the group of Islands in the South Pacific.