Parma owner Giampietro Manenti arrested
Comments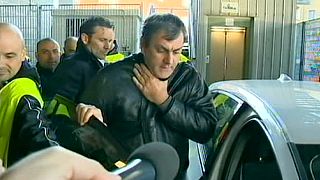 Parma chairman Giampietro Manenti has been arrested in Italy on money laundering charges.
Manenti, who took over as the club's new owner and president last month, is one of 22 people under investigation for various acts of financial irregularity with prosecutors saying he was part of a failed credit card hacking scam using stolen or cloned cards.
Parma, who will be the subject of a bankruptcy hearing on Thursday, are currently bottom of the league and have already been docked three points for failing to pay their players on time.