France passes 'deep sleep' bill for end of life patients
Comments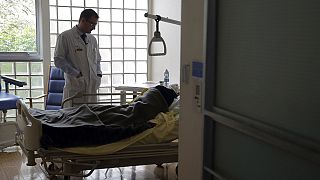 French MPs have voted overwhelmingly in favour of the deep sleep bill. The draft law would allow terminally ill patients to opt for a deep sedation until they die. However, critics believe it is merely euthanasia in disguise.
Anti-euthanasia leaflets were thrown at the MPs as they voted on the bill.
Juste avant le vote sur le texte fin de vie, ces petits prospectus ont été jeté depuis les tribunes du public pic.twitter.com/Bknz6X8ctp

— Helene Bekmezian (@Bekouz) March 17, 2015
However, for one of the co-authors, Jean Leonetti (UMP centre-right party) the new law would follow the spirit of previous legislation on end of life care.
"The law doesn't change the main principles, but at the same time it provides a lot more autonomy, much more freedom and the power to decide to the person who is most vulnerable, the person who is dying," explained Leonetti.
After two days of debates the bill passed in its first reading by 436 votes for and 34 against. It will now have to pass through the upper house in May or June.
Should it become law it would allow doctors to administer deep sedation to terminally ill patients who request it. Critics say this only differs from euthanasia in that the precise time of death cannot be determined.